IpMan 3 – Film review
By: Edmund Lee
Third film in series based on the exploits of celebrated wing chun master marks a bold departure for its star, Donnie Yen, ditching nationalism and fights to the death for poignant focus on Ip's home life
Ip Man 3 is a dramatic departure from the first two instalments of Wilson Yip Wai-shun's martial arts film series – as well as a bold attempt by Donnie Yen Ji-dan to put his newfound superstardom to the test.
FTA can act as your Chinese Celebrity Agency and help you contact book any Chinese Celebrity
Riding on the goodwill they earned from the two earlier films, both rousing, patriotic crowd-pleasers, in 2008 and 2010, the director and actor have here, surprisingly, turned to a tenderly conceived drama that puts more of an emphasis on the character's family life than his stature as a master of the martial art of wing chun
Played by Yen with an effective blend of deadpan delivery and formidable combat skills, Ip Man has been portrayed in the series as a family man from Foshan in southern China who involuntarily gets sucked into epic battles. Having defied Japanese occupiers in Ip Man, set in the 1930s, and restored Chinese pride against British colonisers in Ip Man 2, set in 1949 Hong Kong, this long-awaited sequel finds the legend in a relatively peaceful period in 1959 Hong Kong.
FTA can provide funding for overseas projects with A-list celebrities attached
Still, the stability of Ip's low-profile life is temporarily disrupted when local thugs – led by the henchman (Patrick Tam Yiu-man) of corrupt American businessman Frank (Mike Tyson) – are sent to vandalise the primary school his young son attends. Ip puts his prowess to pragmatic use when he volunteers to stand guard with his protégés in the absence of police protection. There he befriends Cheung Tin-chi (Max Zhang Jin), a fellow parent and wing chun exponent who aspires to Ip's accomplishments.
FTA is looking to option scripts for Chinese production companies
Yen's anticipated showdown fights with Tyson and Zhang are fastidiously choreographed by Yuen Wo-ping and mark the highlights in a sometimes meandering, often distracted narrative. But the soul of Ip Man 3 – ditching the nationalist sentiment that spurred Ip on to avenge a respected rival in each of the first two films – is really the poignant relationship drama that finally sees Ip shun the battles to take care of his long-suffering wife, again played with quiet dignity by Lynn Xiong Dailin.
FTA can act as your Hollywood Celebrity Agency and help you contact book any Hollywood Celebrities
For the first time in the series, the film doesn't even feature a fight to the death. A respectable action drama that doesn't try to replicate the pleasure of its predecessors, instead admirably turning to contemplate Ip's priorities in life, Ip Man 3 will reward those who come in with no preconceptions about what an Ip Man biopic headed by Donnie Yen should be like. For the character has irreversibly mellowed and it's left to audiences to respond in kind.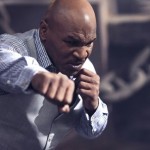 Source: https://www.scmp.com/lifestyle/film-tv/article/1894111/film-review-ip-man-3-donnie-yen-vehicle-explores-martial-and
Celebrity booking agency in China & Overseas film consulting services   Mike Tyson, Ipman3, Donnie Yen, Chinese Celebrity booking, Hollywood Celebrity in China, Hollywood agent in China, Investment, scripts, consulting, 外模, 外籍演员, 外国艺人