Lost In Hong Kong Heads for $100 Million & 'Monster Hunt' Director Interview
Source: https://variety.com/2015/film/asia/lost-in-hong-kong-enjoys-huge-china-box-office-opening-1201603535/
"Lost In Hong Kong" has got off to a screaming start at the Chinese box office. It clocked up $70.6 million in its first two days of release, putting it on course for a $100 million weekend.
The comedy opened on Friday with a $31.1 million opening day, which was topped up by $1.6 million of midnight screenings. That made it the largest opening day for a Chinese movie, and the third-largest opening in Chinese history, behind "Furious 7" and "Avengers: Age of Ultron."
FTA can act as your Chinese Celebrity Agency and help you contact book any Chinese Celebrity
Preliminary Saturday figures from Ent Group show the film hauling in a further $38.4 million on its second day.
Those numbers were achieved on a colossal number of screens, some 20,000, producing 94,000 screenings on Friday and some 95,000 on Saturday.
An Interview With Raman Hui, Director of China's Blockbuster Hit 'Monster Hunt'
https://www.forbes.com/sites/robcain/2015/09/27/an-interview-with-chinas-monster-hunt-director-raman-hui/
Writer: Rob Cain
This is the first part of a two-part interview. 
Raman Hui, the Hong Kong born director ofMonster Hunt, a hybrid live-action and CG family film that recently surpassed Furious 7to become the highest grossing movie in Chinese box office history.
FTA can provide funding for overseas projects with A-list celebrities attached
After starting his career as a cel animator in Hong Kong, Raman moved to Canada to further his studies and continue his animation career. He later moved to the San Francisco Bay Area where he worked as a junior animator at Pacific Data Images, a company that was later acquired by Jeffrey Katzenberg's Dreamworks Animation. There he worked on commercials and short films and ultimately became the supervising animator and character designer on Antz. From there he moved on to become the supervising animator on Shrek and Shrek 2, and was chosen to co-direct his first feature film Shrek the Third. Monster Hunt was Raman's first live action movie.
FTA can act as your Hollywood Celebrity Agency and help you contact book any Hollywood Celebrities
AND FINALLY:
Source: https://www.screendaily.com/territories/asia-pacific/kung-fu-yoga-starts-shooting-in-dubai/5094695.article
The first project under the China-India co-production agreement – Kung Fu Yoga, starring Jackie Chan – is shooting in Dubai from today (Sep 28).
The project marks first time that the well-travelled Chan has filmed in the Middle East. It will shoot in Dubai for 33 days, with filming to include several car chase sequences, tapping into the local talent pool and bringing in around 100 international crew.
FTA is looking to option scripts for Chinese production companies
Dubai is also playing host to Paramount's Star Trek Beyond, directed by Justin Lin and starring Chris Pine and Simon Pegg. Another big-budget Chinese action thriller, Jay Sun's Switch, starring Andy Lau, filmed in Dubai in 2012.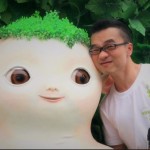 Celebrity booking agency in China & Overseas film consulting services   Lost in Hong Kong, Monster Hunt, India China, China Hollywood, Chinese Celebrity booking, Hollywood Celebrity in China, Hollywood agent in China, Investment, scripts, consulting, 外模, 外籍演员, 外国艺人