Bertie Higgins China Tour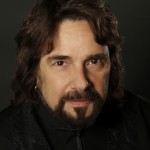 March 20, 1982 Bertie Higgins took the #1 position on Billboard's Adult Contemporary Charts with his very first hit song, "Key Largo." Key Largo also went to #6 on Billboards Hot 100.
Key Largo was followed by "Just Another Day In Paradise" which was not only in the top 10 Billboard Adult Contemporary Charts but also on the Billboard country charts. His largest hit song "Casablanca" soaring to Multi-Platinum status throughout the whole Pacific Rim countries.
Bertie Higgins is currently on tour previewing his brand new Grammy submitted album "Dancing In The Tradewinds." This is his 25th album on the Universal Music/Toucan Cove label.
Bertie and his band The Band of Pirates, have toured globally for many years performing with some of the greatest entertainers like Kenny G. and Michael Bolton. Higgins has performed for several New Year's Gala's in China. The performances were viewed by an audience of over a billion people worldwide.
Bertie has had an amazing career and his impressive track record in music and movies. He continues producing award winning music and movies wining award after award. In January of 2016 Bertie Higgins will be awarded the very esteemed Lifetime Achievement Award from the Florida Music Awards and Hall of Fame for his lifetime of an incredible and prestigious career in music and film.
To book this incredible artist for his forthcoming Dec.2015 through Jan tour of China and surrounding countries,contact us at:
He will be in China during middle of December to middle of January…
His schedule in China so far:
December
13th Hong Kong
23rd Shenzhen
25th Tianshui
26th Xi'an
His performance at the 5th BJIFF   https://v.qq.com/page/l/w/c/l0168cc8awc.html